CURRENT PROMOTIONS


Reuse and Recycle for Autism Speaks
e-Cycle's Reuse and Recycle for Autism Speaks charitable campaign begins in April for Autism Awareness Month and will run through June 30, 2014. e-Cycle encourages businesses and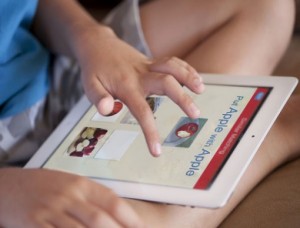 organizations to donate proceeds from their mobile buyback revenue to Autism Speaks through the e-Cycle Foundation.
Donations are 100% tax deductible and e-Cycle will be providing a match of $2 for every device donated through the campaign.
Organizations may also donate used iPads through the campaign. Donated iPads will be wiped of all

data using e-Cycle's rigorous data security processes to be repurposed for Autism Speaks initiatives. iPads have proven to be an especially useful tool for improving communication, motor, and cognitive skills for individuals living with autism.
Please visit www.e-Cycle.com/autismspeaks or
contact us at AutismSpeaks@e-Cycle.com to
learn more.